Meet the team that will organize the NKIR this year!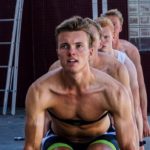 After having functioned as Quaestor for three years I now have the honour of functioning as president of the NKIR Committee. After 11 years of being part of the rowing community this is my crowning glory. I first started rowing and coaching at RV Willem III before switching to the A.S.R. Nereus. Studying in my free time I have just barely started my work as a doctor. I organise the NKIR because I have always been better at pulling a chain than rowing, hence my love for the event.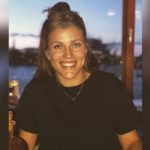 Head of Communication & Acquisition
I think it's amazing to work so hard with a group of students to organize an event such as the NKIR. I have participated at the NKIR once in 2018 as part of the women's freshman crew of 2019 at Nereus. Besides organizing the NKIR I spend my time studying Psychology at the University of Amsterdam.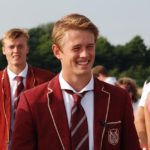 I was part of the heavyweight freshman crew of 2018 at Nereus. I'm studying medicine at the University of Amsterdam. Organizing the NKIR is an amazing opportunity to see athletes push themselves to their limits to pull their best times form up-close.
Na 9 jaar jeugdroeien ben ik overgestapt naar Nereus. Hier heb ik in zwaar '18 geroeid en de NKIR mogen winnen. Sinds vorig jaar verzorg ik het materiaal voor de NKIR. Het is zo'n fantastisch moment als alles klaarstaat en dan het eerste startsein klinkt. Ik kan niet wachten op het moment dat het weer zo ver is.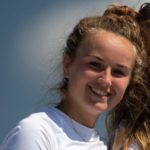 Toen ik 14 was ben ik begonnen met roeien bij Willem III. Als junior ben ik twee keer naar de Coupe de la Jeunesse geweest en daarna ben ik bij nereus EJD '19 gaan roeien. Ik heb de NKIR wel vijf keer gestart, in allemaal verschillende velden en hou ervan om het evenement van een andere kant te zien. Binnen de NKIR commissie ben ik Quaestor. Daarnaast studeer ik econometrie aan de UvA!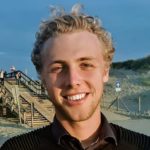 Hoofd Publicatie & Vormgeving

Ik ben begonnen met roeien bij Nereus als eerstejaars zwaar '19 en heb sinsdien meerdere malen in het buitenland mogen roeien voor vereniging en vaderland. Ik vind het organiseren van de NKIR een bijzondere ervaring die ik kan meemaken tijdens mijn studententijd. Binnen de commissie houd ik me vooral bezig met de vormgeving rondom de NKIR.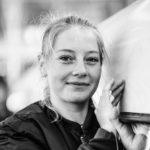 I was part of the female freshman crew of 2018 at Nereus, after which I made a few strokes within the older crews at Nereus before stopping. I'm studying medicine at the University of Amsterdam. The things I love most about NKIR is that everyone races under the same circumstances and that the audience can see everything from close by.
Communication & Acquisition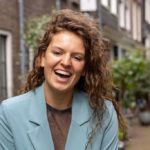 During my first year at Nereus I was part of the freshman crew of 2020. That year was also my first NKIR as a participator. During my second year at Nereus I was part of the women's development 4-. This is also my third year studying medicine at the VU. My first NKIR has always stayed with me; an enormous sports hall filled with athletes and supporters where one can taste the adrenaline in the air. I am fortunate that I can contribute to organising the NKIR so I may share that experience with others.